Massage
At ProPhysiotherapy we offer Sports massage, Remedial massage and Pregnancy massage
Sports massage
Are tight muscles hampering your performance? The faster you recover, the faster you can get back to training. Whether you have completed an event and are suffering from muscle pain or if you are preparing for a sporting challenge, sports massage can help you stretch out the tight tissue in your legs, shoulders and back. All elite athletes swear by the process and it is considered to be helpful in performance. All our physiotherapists are trained in massage therapy and can be as firm or as light as you can bear! But we get results!
Read More about Sports Massage »
Remedial massage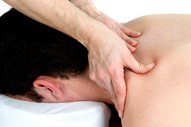 Due to stressful lifestyles, complementary therapies are now in higher demand. Treatments tend to be more "holistic", where an individual's health is considered as a whole, and is not just focused on the symptoms. Complementary therapy including massage, naturally aid the healing powers of the body to return it to a state of health.Our massage therapists use a range of techniques to manipulate tissue and improve movement. Massage has been proven to reduce pain via the pain-gate mechanism, increase immunity cells in the body and stimulate endorphin release that aids healing, mood and sleep. Therefore, our therapists see a variety of patients from sports people to the sleep deprived and they use different techniques with each patient – dependent on their requirements. So feel free to discuss with the therapist on your first visit what you want to achieve out of the session.
Read More about Remedial Massage »
Pregnancy Massage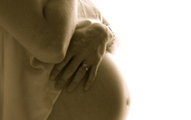 Massage during pregnancy is extremely beneficial for the 'Mother To Be' and it is also important to take time out and relax during your pregnancy. Remember that your body is working really hard to grow new life so you deserve a treat!
Pregnancy Massage has a number of benefits including:
Relieving pain in the muscles and joints of the body (especially in the low back, hips and legs), by reducing stress on the weight-bearing joints
Reducing swelling in the arms and legs by increasing the blood and lymph circulation.
Relaxation and reducing stress and muscle tension
Enhancing the pliability of skin and underlying tissues
Helping to reduce labour pain, especially when combined with labour massage (courses in this are also available for couples)
In addition to these physical changes it can kick start the important bond between the mother and the unborn baby. The human touch during massage can be comforting and provide emotional support during pregnancy. Massage is safe for both mother and baby as are the oils used during your treatment. The massage can be carried out in a number of positions including side lying, or lying on your stomach with a specially designed HOLO – like a lilo but with a whole in the middle for your bump!
Read More about Pregnancy Massage »
Prices
Massage
60 minutes
£67.00
Massage
45 minutes
£57.00
Massage
30 minutes
£50.00
All of our Physiotherapists are trained in massage therapy. Give us a call to make an appointment or book online.