Sarah Engelbrecht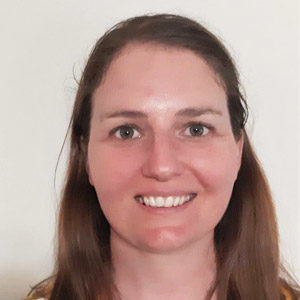 020 8879 1555
enquiries@prophysiotherapy.co.uk
Services
BSc MCSP
Physiotherapy Specialist
Sarah qualified as a physiotherapist in 2003 from the University of Cape Town in South Africa. Since then she has worked as a physiotherapist in both the UK and in South Africa. She has also been involved in other areas of health care such as spinal surgery. She has experience treating patients of any age, from teenagers to the elderly.
She is a keen runner, and has always been the go-to person in her running club for any aches and niggles. She loves treating runners of all abilities to help them to achieve their running goals injury free.
She has an interest, and vast experience, with treating neck and lower back injuries, as well as spinal surgery conditions. She enjoys treating sports injuries, work-related pain and other post-operative rehabilitation and recovery treatment.
She worked with the Springbok rugby team before the 2015 World Cup Rugby. She was also the primary physiotherapist at an ultra 3 day stage mountain bike race.