Pilates
Pilates strengthens, tones and lengthens the body whilst concentrating and challenging the mind. It focuses on building your body's core strength and improves your posture.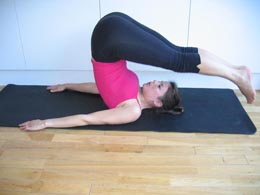 Joseph Pilates was born in Germany, in 1880. As a child he suffered from asthma, rickets and rheumatic fever, and he became determined to overcome his fragility and develop a strong healthy body. He believed that the modern lifestyles, bad posture and inefficient breathing lay at the roots of poor health.
Based on his experiences he devised a series of exercises that enabled him to improve his health, and to develop a strong and fit body. During World War I in 1912 he was interned with other German citizens in a camp on the Isle of Man, where he trained other inmates in fitness and exercises. Here the beginnings of the Pilates Method began to take shape.
Pilates strengthens, tones and lengthens the body whilst concentrating and challenging the mind. It focuses on building your body's core strength and improves your posture through a series of low repetition, low impact stretching and conditioning exercises.
It can be adapted to suit individual requirements, working the deep core muscles to correct posture, strengthen the back, abdominals and pelvic floor muscles and helps recovery after an injury as well as re-balancing the body after childbirth.
It helps you to develop an awareness of how your body works, helping your mind and body work in harmony.
Book now online. You can register, check your sessions and book into any classes as you please. For all other pilates classes please book by calling the clinic on 020 8879 1555.
Earlsfield Pilates Classes
Earlsfield Class Times
The class times are
Wednesday
7:00 pm – 8:00 pm
Pilates Class
Nadiya
Saturday
9:00 am – 10:00 am
Pilates Class
Jo
Saturday
10:00 am – 11:00 am
Pilates Class
Jo
Earlsfield Prices
Single class booking
60 minutes
£15.00
Block booking
6 sessions
£80.00
Block booking
12 sessions
£150.00
Please note: classes will run for 55 minutes to allow the studio to be cleaned and 'fogged' in-between classes.
For health and safety reasons, we would prefer clients to bring their own mats and equipment, although we do have a stock if necessary. Clients can contact the teachers regarding purchasing equipment if they have any queries
Any pre-paid classes can be used whenever you like and do not need to be used consecutively, so if you are away on holiday, out of London or can't make a class you do not lose that session – just give us 24 hours notice!
If you buy a 6 class package – it has to be used within 8 weeks; a 12 week package has to be used within 16 weeks.
Wimbledon Over 60's Pilates
Over 60s Pilates with Nadiya
Times:
Monday
9.30 am – 10.30 am (Over 60s)
Nadiya
Monday
10.45 am – 11.45am (Over 60s)
Nadiya
Prices:
Single Class Bookings
Drop-in taster
£15.00
Block Bookings
4 Classes to be used within 6 weeks
£55.00
Private 1:1 sessions and 2:1 sessions are also available on request. Times available on enquiry
Private / Semi-Private Mat Based Pilates Sessions
Prices
1:1 private classes
55 minutes
£55.00
1:1 private classes
Booking of 4 sessions
£200.00
1:1 private classes
Booking of 8 sessions
£400.00
2:1 private classes
55 minutes
£75.00
Times – available upon enquiry
Express Mat Pilates Class
Our express class is a 45 minute total body mat workout for all levels, that get you in and out in a flash. Great for beginners who aren't quite ready for a 60 minute class.
Class Times
Tuesday
7:45 pm – 8:30 pm
Express Mat Pilates Class
Jo
The Experts…
I discovered Pilates several years ago after suffering from lower back pain. After several lessons I was amazed at how quickly Pilates made an improvement to my back, posture and body.
It was whilst having lessons myself I was inspired to find out more about how Pilates worked so effectively for me, and as a consequence of researching into Joseph Pilates philosophy and methods, I decided to qualify as a Body Control Pilates teacher myself.
I am qualified with Body Control Pilates as Level 3 Matwork teacher. Also I have undertaken additional training for teaching Pilates to older people, pre and post natal and to children.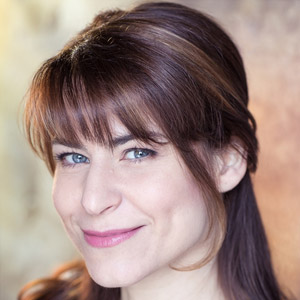 020 8879 1555
Jo studied Pilates at the renowned JPilates Training and Education; She has the Mat 3 Pilates Instructor qualification, Level 3 Pre & Post Natal, Active Ageing and Small Equipment certifications.
Jo teaches small friendly classes, focusing on the individual's ability and needs, ensuring that they are challenged, happy, and getting the most out of each session.
Jo is dedicated to improving clients' health and well-being through Pilates, teaching individual and group sessions in and around South West London.