The Benefits Of Using A Personal Trainer
Personal trainers are popular right across the globe and there are many reasons for this. The benefits of using a personal trainer are prolific.
Safe Exercise & Correct Form
A professional personal trainer is an individual with specific training on teaching others how to perform different types of exercise safely. They also teach correct technique and form, as incorrect posture during repetition sets is not only ineffective but can also lead to injury. Serious injury due to lack of training or incorrect form is a common occurrence during many types of fitness training. Back injuries are often associated with weightlifting for example. These types of injuries can have a detrimental impact on health and wellbeing for a long time.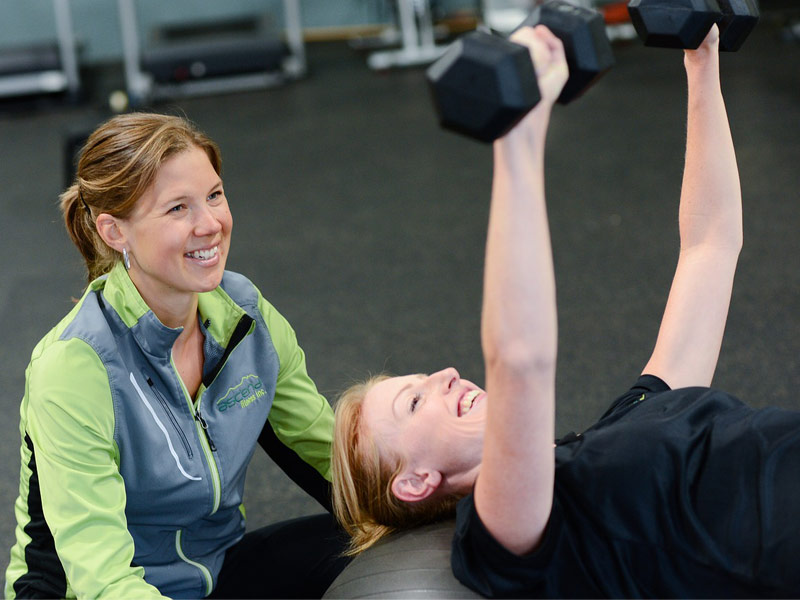 A Tailored Program
When it comes to fitness plans, there is no one size fits all. A Personal Trainer teaches individually to suit every personality and fitness type. The program is always tailored to suit an individual's needs; your current fitness level will be assessed, and a training program will be developed in accordance with this. Any pre-existing health conditions, such as back issues or knee complaints will be taken into consideration.
Fitness plans will help you get what you want to achieve, helping you set up more attainable and realistic goals to work towards, with someone pushing you and encouraging you along the way. An experienced PT will also ensure that sessions are fun and varied, making sure that you are never bored when working out.
Motivation
Many people find it hard to work through an exercise program without the help of a trainer, without a person to lead, and some people find themselves feeling unmotivated and disheartened. It is useful having someone by your side helping to drive you forward, especially on low motivation days. When you feel like giving up, a personal trainer can make all the difference, offering reassurance, praise and recognition of your hard work. Having a PT trainer is a motivational incentive which can help you get the most of your time at the gym.
Accountability
Paying for PT sessions is a commitment, regular PT sessions create accountability. When you exercise on your own it is easier to make a decision to skip a session, however, if you work with a trainer you may not want to let them down at the last minute and of course, may not want to lose the money.  
Meeting Targets
A PT trainer can help their clients to effectively achieve their goals and build core strength, as well as helping to identify any bad habits which may have been developed. Any weak spots can be identified, and the exercise regime adjusted accordingly. A personal trainer will also hold you accountable for what you have and haven't done.
Support Weight Goals
A common reason a personal trainer is chosen is for the purpose of weight loss and getting into shape. A good personal trainer should be able to provide weight loss advice and information on healthy eating such as learning how to eat the right foods.
Preparation For A Specific Event
A personal trainer is also able to help you with your specific fitness goals. This is helpful when training for an event such as a triathlon or a marathon, helping you to work the correct muscle groups in the body.
Companionship
The PT is often an unofficial therapist, someone to discuss your overall wellbeing with and any difficulties you may currently be experiencing. The one-to-one support provided by a personal trainer often creates strong bonds between the client and the trainer. Many individuals find that their trainer is someone they can trust to discuss their general wellbeing with, and any difficulties they may be experiencing.
How We Can Help
We offer bespoke personal training services to ensure you achieve your goals under the correct guidance, motivation, and support. We have equipment for all abilities, which is meticulously cleaned to ensure that rigorous hygiene standards are met. ProPhysiotherapy offers general PT sessions or specific sessions for those training towards a specific goal such as running a marathon or aiming to lose weight. For more information, get in touch today.