Laura Vanderbiest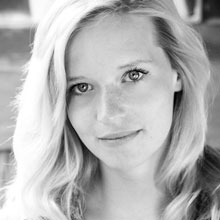 020 8879 1555
1:1 or 1:2 Private Yoga Classes
Laura has had an extensive career in acting, dance and performing arts. She has trained in movement studies in her Drama School training. In between acting work, she has been a practitioner in yoga for many years.
Having trained at Yoga London and giving a wide range of different styles and influences of yoga, Laura also teaches private one-to-one sessions for power yoga, Vinyasa flow, restorative yoga or Hatha. Sessions are personalised and you will receive your own unique sequence to support your home practice. It doesn't matter how bendy you are or stiff, Laura can adapt sequences to meet your body type. All levels are welcome.
Laura is fully certified as a yoga teacher and has full insurance cover.
While her own experience of a serious hereditary back condition, a spondylolisthesis, has had a positive influence on her as a teacher. Deepening her technical ability to teach and driving her desire to help students find the practice that will benefit them the best.