What Does Physiotherapy Do?
Physiotherapy is a degree-based profession based on the scientific study of physiology, anatomy and neuroscience. It aims to alleviate pain, restore movement and function to the body of individuals affected by illness, disability, and injury. This type of treatment can be beneficial to all people, regardless of age and background.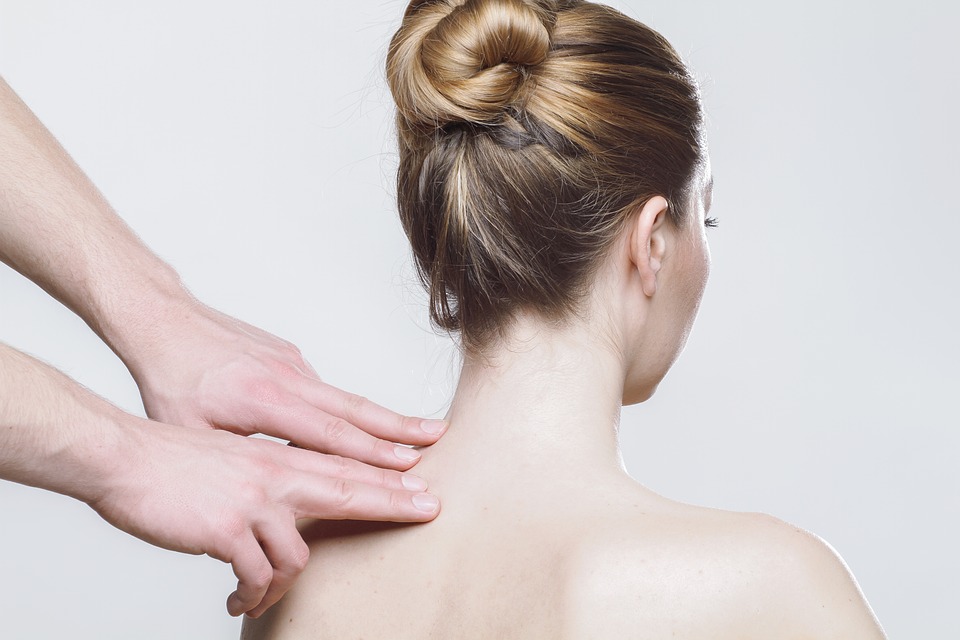 Treatment Techniques
Treatment techniques are based on research and take a holistic approach rather than focusing merely on the injury, illness, or disability itself. The patient's individual circumstances, such as occupation, lifestyle, socio-economic situation, are all taken into consideration during assessment and treatment. Treatment typically includes hands-on manipulation, targeted stretches and strengthening exercises, massage therapy, trigger point therapy as well as additional therapies such as ultrasound and Extracorporeal Shockwave Therapy (ESWT).
What Can Physiotherapy Treat?
Physiotherapy can be used to treat a wide range of conditions, illnesses and disabilities including but not limited to the following:
Soft tissue and bone disorders, including muscles and joints, back pain, shoulder pain and knee disorders. These can be due to a sporting injury, lifestyle, posture or trauma.
Neurological disorders such as stroke rehabilitation, Multiple Sclerosis and Parkinson's disease.
Heart and circulation disorders, including cardiac rehabilitation following a heart attack.
Chest and lung disorders, for example, cystic fibrosis, chronic obstructive pulmonary disease, asthma.
Pelvic issues such as bladder and bowel problems related to childbirth.
Pregnancy-related pain.
Many physiotherapists choose to specialise in one particular area of physiotherapy such as sports injuries, or neurological disorders for example. A physiotherapist often works as part of a multi-disciplinary team alongside doctors, nurses, occupational therapists, psychologists and other health professionals. Depending on the injury or disability, physiotherapy may be carried out in conjunction with other treatment methods. The physical techniques used can help improve a wide variety of conditions and the techniques can be used as a standalone treatment or as an adjunct to other treatments.
What Can I Expect During a Physiotherapy Session?
During a treatment session, the physiotherapist typically performs an initial assessment by asking for a detailed medical history as well as other background information. This will help determine the most appropriate course of therapy. Treatment itself generally includes a combination of hands-on manipulation to reduce pain and stiffness. This involves massage techniques, mobilisations and manipulations as well as manual stretching encouraging better movement of the body.
As part of the treatment, a physiotherapist can also provide education and advice on how to improve the condition, self-care, and specific exercises to be performed at home on a regular basis. This will help speed up the recovery process and reduce the risk of further injury.
Following treatment, it is normal to experience some initial stiffness and discomfort, however, this should subside over the next day or so. It is important to follow the prescribed course of exercises provided by the physiotherapist to be carried out at home, as this is an integral part of the treatment programme.
Our Services
ProPhysiotherapy offers a range of treatment services including physiotherapy. All of our physiotherapists are highly experienced and focused on providing the best results possible and our treatment plans are carefully tailored to suit the patient's individual requirements. Techniques include:
Joint mobilisation and manipulation
Soft tissue techniques including massage, trigger point release and stretching techniques.
Rehabilitation and gym work with strengthening work where necessary
Electrotherapy including ultrasound
Extracorporeal Shock Wave Therapy / ESWT
Core Stability training and strengthening
Movement re-education and rehabilitation
Pelvic floor muscle re-training
Respiratory and chest physiotherapy
For more information on our physiotherapy and wider services, don't hesitate to get in touch today.