Cosmetic Injections
Enhancing your natural facial beauty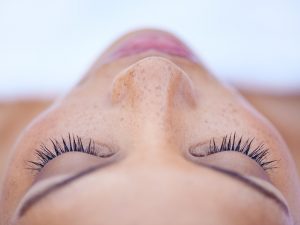 Whilst the team at ProPhysiotherapy will work with you to improve your body's musculoskeletal function, reduce pain and help you to achieve your goals, Strata Aesthetics can help you enhance your natural facial beauty.
Specialising in cosmetic injectables for men and women, namely Botox® and Dermal Filler, we strive to enhance a person's characteristics so as to avoid an unnatural appearance. We pride ourselves on total facial assessment and consider the whole face not just the individual parts. As well as facial enhancements, cosmetic injectables can be used to treat other conditions such as excessive sweating. The following treatments are available at ProPhysiotherapy in Earlsfield, Wandsworth:
Botox Injections
Botox works by relaxing the muscles that cause wrinkles. Over time, the repeated muscle contractions used to make facial expressions cause lines and wrinkles. Botox can help to soften these wrinkles on movement and make the face appear fresher.
Dermal Filler
Dermal Filler may be used to rejuvenate the older face by adding volume to lines and wrinkles and augmenting the lips and cheeks. In the younger face, Dermal Filler is often used to beautify by augmenting (adding volume / plumping) the lips and cheeks.
Strata Aesthetics
Strata is a small facial aesthetics company specialising in subtle but effective cosmetic injectables in the South West London area.
With a focus on a high quality, discreet and holistic service, we develop treatment plans that are wholly focused on the individual, taking a bespoke and empathetic approach to each and every patient.
We feel that the fusion of science and artistry is hugely important in the facial aesthetics field and use these principles to create subtle changes to the face that empower our patients.
Prices
Initial 1hr assessment and treatment
£50.00
Depending on your requirements, your bespoke treatment programme may include the following
BOTOX INJECTIONS
Botox Injections – 1 Area
£190
Botox Injections – 2 Areas
£240
Botox Injections – 3 Areas
£290
The 3 areas for Botox injections are forehead, frown and crow's feet (sides of eyes) which can be treated separately or together. However, Botox can be used to treat other specialist areas, which may incur additional charges.
Botox Injections for Vertical Lip Lines
area price + £25
Botox Injections for Bunny Lines across Nose
area price + £25
Botox Injections for Neck Bands
£290
Botox Injections for Jowl Lift
£290
Botox Injections for Hyperhidrosis (excessive underarm sweating)
£480
DERMAL FILLER
We use Jevaderm, Restylane and Dermal Revolution.
Dermal Filler – 1 Syringe
from £265
Dermal Filler- 2 Syringes
from £445
Dermal Filler – 3 Syringes
from £650
Additional Syringes
£170
Number of syringes necessary will be determined during your consultation. However these dermal filler injections may be used to treat areas such as frown lines, laughter lines and other deep facial lines, nose to mouth creases, lip to chin creases, vertical lip lines and lip enhancement.
Dermal Filler for Cheek Enhancement/Augmentation
£390
The Experts…
Having graduated from King's College London with a degree in Physiotherapy, Beverley has practised as a specialist musculoskeletal physiotherapist for 19 years assessing and managing patients safely and effectively with a focus on analysis of human movement.
Beverley has a detailed knowledge of anatomy and the function of muscles, soft tissue and bony skeletal architecture. She has used injections for soft tissue and joints for some years now safely and effectively in her own practice. She sees cosmetic injectables as an extension of these already evolved skills, and having undergone further training she is now a fully qualified cosmetic aesthetician.
Driven by her passion for art and design, life drawing and fashion, Beverley decided to combine her extensive medical background and artist's eye to create Strata Aesthetics- a unique aesthetics company that works with patients to create subtle yet effective treatments.