Corticosteroid Injection Therapy
Cortisone is a very effective anti-inflammatory medication. The injections are used to treat a variety of joint and soft tissue conditions.
ProPhysiotherapy have experienced physiotherapists and podiatrists, qualified to both prescribe and administer corticosteroid injections for the treatment of joint or soft tissue inflammation and pain. These injections can aid in the rehabilitation process for many patients. Many people have the misconception that corticosteroid injections mask the pain and the symptoms. If administered in conjunction with physiotherapy or podiatry, then this is not the case.
Cortisone is a very effective anti-inflammatory medication. The injections are used to treat a variety of joint and soft tissue conditions. They have been used successfully for many years and are usually given into a joint (intra-articular) or into soft tissue such as ligaments or tendons (peri-articular). Common examples of corticosteroids are Hydrocortisone and Triamcinolone.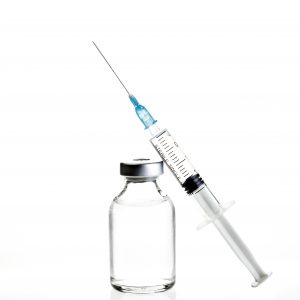 How do corticosteroid injections work?
Steroids are a man-made version of hormones normally produced by the adrenal glands, two small glands found above the kidneys.
When injected into a joint or muscle, steroids act as an anti-inflammatory and reduce swelling in the nearby area. This can help relieve pain and stiffness. Although they can take a few days to start working, the effects usually last for a few months and should be seen to provide a "window of opportunity" by reducing pain to enable rehabilitation. During this time with reduced pain and inflammation, you can work with your practitioner to correct the underlying issues that are responsible for your symptoms, enabling longer term resolution of symptoms.
The injections may also contain local anaesthetic, which can give immediate, short-term (few hours) pain relief. You may go home soon after the injection. You may need relative rest for the treated body part for a few days.
Who can have steroid injections?
Most people can have steroid injections where appropriate.
Tell your treating clinician before having treatment if you:
Have had a steroid injection in the last few weeks – you usually need to wait at least six weeks between injections
Have had three steroid injections in the last year – doctors usually recommend no more than three injections in the same area in the space of 12 months
Have had an allergic reaction to steroids in the past
Have an infection (including eye infections)
Have recently had, or are about to have, any vaccinations
Are pregnant, breastfeeding or trying for a baby
Have any other conditions, such as diabetes, epilepsy, high blood pressure, or problems with your liver, heart or kidneys
Are taking other medicines, such as anticoagulants.
Steroid injections may not always be suitable in these cases, although your practitioner may recommend them if they think the benefits outweigh any risks.
Are there side effects?
As with any treatment, there are possible side effects. These can vary and depend on where the injection is given. Although not frequent, possible side effects of steroid injections into the joints, muscles or spine can include:
Pain and discomfort for a few days – paracetamol may help with this
Temporary bruising or a collection of blood under the skin
Flushing of the face for a few hours
An infection, causing redness, swelling and pain – get medical advice as soon as possible if you have these symptoms
A loss of fat where the injection was given – this can cause dimples in the skin and may be permanent
Paler skin around the site of the injection – this may be permanent
If you have diabetes, your blood sugar level may go up for a few days
If you have high blood pressure, your blood pressure may go up for a few days.
Reference:
To book an appointment or for further information please contact ProPhysiotherapy on:
Tel – 020 88791555
Email – enquiries@prophysiotherapy.co.uk
Prices
New patients
2 appointments
(1 x 45 mins / 1 x 30 mins)
£180.00
Current patients
2 appointments
(1 x 30 mins / 1 x 30 mins)
£150.00
Please note: charges above do not include the drug cost and pharmacy dispensing cost.
Please read our patient injection pathway (PDF) for more information about the steps and costs involved.
The Experts…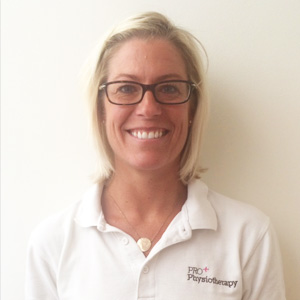 020 8879 1555
MSc MCSP
Advanced Practice Physiotherapist
Achieved a distinction in her Physiotherapy Masters in Sports Injury and Therapy from Manchester Metropolitan University in 2003. She works very closely with the Orthopaedic Consultants at St George's Hospital, London and at Frimley NHS Trust. She has over 20 years experience in assessing and treating all musculoskeletal patients.
Clinically she works as an Advanced Practice Physiotherapist (APP) in Orthopaedic Spine Clinic and performs peripheral injections and spinal injections in the NHS. She completed her Diploma in Injection Therapy at the University of Hertfordshire in 2012 and finds that using corticosteroid injections as an adjunct to physiotherapy can be exceptionally useful and successful. Kate completed her non-medical Independent Prescribing course from the University of Brighton in 2017 and therefore has the qualification to prescribe medications where appropriate.
Kate has an excellent knowledge base for treating lower limb injuries and assessing biomechanical issues. Due to her Masters qualification, she enjoys treating all sporting injuries and she specialises in ACL reconstruction and post op knee rehabilitation, and has a particular interest in biomechanical and gait assessments. She worked in Val d'Isere for 2 seasons and has therefore treated numerous skiing injuries. Her NHS work ensures that she provides research based spinal treatments and takes a holistic approach to all patients to help them achieve their goals.