Victoria O'Gorman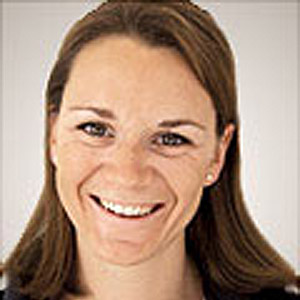 020 8879 1555
v.ogorman@prophysiotherapy.co.uk
Services
BSc MCSP
Physiotherapy Specialist
Victoria graduated from The University of Birmingham in 2001 with a first class honours degree. She spent the first 6 years of her career working in the NHS at St George's Hospital where she became a highly specialised physiotherapist in the out patient department, treating and rehabilitating a wide range of musculoskeletal injuries.
Victoria then went to Val d'Isere in the French Alps for 2 winter seasons, where she worked at the English Medical Centre as one of the Principle physiotherapists. During this time Victoria worked alongside the British Ski Team physiotherapist, treating both elite and recreational skiers. This gave Victoria exposure to the triage, assessment and treatment of acute skiing injuries which is a part of her work she is still hugely passionate about.
Victoria started working at ProPhysiotherapy in 2009. She has a special interest in the treatment and rehabilitation of lower limb sporting injuries and is dedicated to helping her patients achieve their sporting goals through evidence-based rehabilitation. Victoria treats a number of other conditions including recovery from orthopaedic injuries, ergonomic related back pain as well as ante natal and post natal musculoskeletal pain.