Richard Potts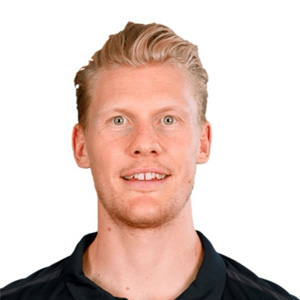 020 8879 1555
enquiries@prophysiotherapy.co.uk
Services
BSc MCSP
Physiotherapy Specialist
Having first studied for a BSc in Sports Science at Brunel University, Richard went on to complete a BSc in Physiotherapy at Kings College London, graduating in 2014.
With excellent experience in both the NHS and Private sectors, Richard now combines working at ProPhysiotherapy with working in Professional Sport.
Richard's specialist interests include the treatment and rehabilitation of both upper and lower limb sports injuries, and he has indepth knowledge with the prescription and progression of sports injury rehabilitation, combining Strength and Conditioning experience with Physiotherapy. Due to the nature of his involvement woring in professional sports he has a particular interest and advanced knowledge on lower limb muscle and tendon injuries, and post-operative joint and ligament injuries. He routinely treats and rehabilitates ankle injuries, knee ligament injuries, for example ACL repairs and other ligament repairs, and he has excellent expereince with groin injuries and their specific rehabilitation.
Working in Elite Sport, Richard is interested in Injury Prevention Screening and Performance Physiotherapy.