Lizzy Marcroft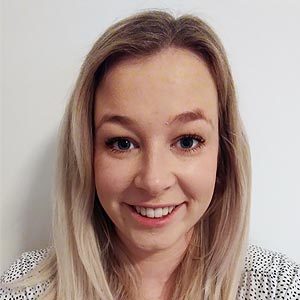 020 8879 1555
enquiries@prophysiotherapy.co.uk
Services
BSc MCSP
Physiotherapy Specialist
Lizzy qualified from the University of Plymouth with a BSc Physiotherapy degree in 2014.
Since then, she has worked both privately and for the NHS, including Royal Devon and Exeter hospital, Southampton General Hospital and St George's University Hospital.
Lizzy has a wide range of experience in treating acute and chronic injuries and is currently specialising in Women's Health Physiotherapy. Here she is treating pregnant and post natal women with musculoskeletal injury and urinary incontinence. She utilises a variety of techniques including manual therapy, massage, acupuncture, bespoke education and exercise prescription, in order to make pregnancy the most comfortable experience.