Ellie Dorman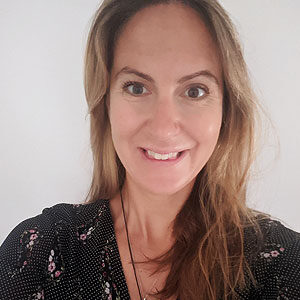 020 8879 1555
enquiries@prophysiotherapy.co.uk
Services
MSc MCSP MMACP
Physiotherapy Specialist
Ellie is a highly experienced physiotherapist with extensive experience in NHS, private practice, and elite sport. She is currently the Clinical Lead for the Merton Primary Care Musculoskeletal Service. She works closely with orthopaedic surgeons in South West London. She has a specialist interest in shoulder, back and knee pain. It's not only athletes that need help, and Ellie loves to treat people from walks of life. She will tailor make a treatment program, using hands on techniques and personalised exercises, to aid your recovery.
Ellie qualified from her undergraduate physiotherapy degree in Glasgow in 2006 where she worked for 2 years in a large acute hospital. In 2008 she moved to London to complete her MSc in Advanced Neuromuscular Physiotherapy through King's College London. She has worked in the Royal Free and Chelsea and Westminster Hospitals as a senior musculoskeletal physiotherapist, gaining invaluable experience in orthopaedics, A&E, hand therapy, and pain management. In 2012 she moved to private practice in St John & St Elizabeth Hospital in North West London, working closely with their private orthopaedic consultants.
In 2015 she moved to Dubai for 3 years, working in a large private outpatient centre, specialising in shoulder, back and knee injuries. She returned to London in 2018 working as an Advanced Practitioner Physiotherapist assessing patients referred by GP's for appropriate imaging and onward referral to secondary care. In addition, she completed her diploma in Musculoskeletal Injection Therapy and now runs injection clinics within her NHS role. She has a passion for healthcare and in 2019 completed a Diploma in Public Health through Liverpool University.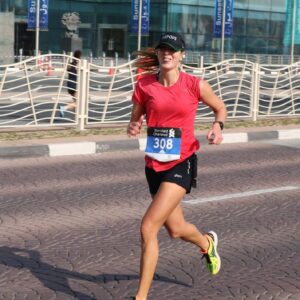 Ellie is a keen athlete. In 2006 she represented Scotland in both the Commonwealth and European University Rowing Championships' winning silver in both events. As a junior, she represented Ireland in the European Junior Championships, winning a bronze medal. She now enjoys running marathons, cycling and the odd triathlon.