Carla Joseph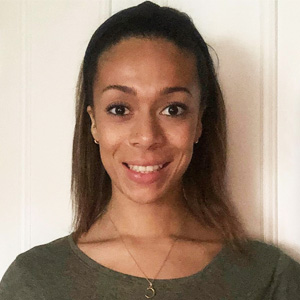 020 8879 1555
enquiries@prophysiotherapy.co.uk
Services
Massage Therapy Specialist
Carla completed her Sports Rehabilitation degree at St Mary's university in 2013. Since then she has used her skills in a variety of settings including private clinics, personal training gyms and the NHS falls team.
Carla has a special interest in sport and musculoskeletal injuries. For the last 7 seasons she has been lead therapist at Fulham Football Clubs Foundation team and most recently the clubs Women's team.
Within these areas Carla has experience working with a diverse clientele using a combination of posture correction, massage, trigger point release and exercise prescription to rehabilitate the limitations the body encounters.
Whilst continuing with personal hobbies in running and swimming, in September 2019, Carla will be expanding her education to study for her masters in Physiotherapy.