Get Even More Out Of Your Online Physiotherapy Consultation
The spread of coronavirus has caused numerous changes to organisations across the UK and the rest of the world, resulting in widespread disruptions and a lack of access to many services. At ProPhysiotherapy however, we are well aware that aches and pains do not magically disappear during isolation. In conjunction with face to face consultations, we have also been offering video consultations via our online video consultation service.
How It Works
For all patients new to our online service, we arrange a mutually convenient time for the meeting, which will begin with a detailed medical history and the opportunity to discuss current symptoms, the nature of the pain you are experiencing and how it behaves throughout the day. This allows us to tailor an individualised rehabilitation program which may involve performing exercises during our online session as well as a series of others to be undertaken at home. During the session, we are able to demonstrate tests and exercises in order to help support our patients through each activity, ensuring they have fully understood and are performing each exercise correctly.
What Our Patients Say
Our online consultation service has proven to be highly successful, offering expert diagnosis and personalised rehabilitation. Find out more from clients who have used our services on what they have to say.
Q1) How helpful was your video appointment today?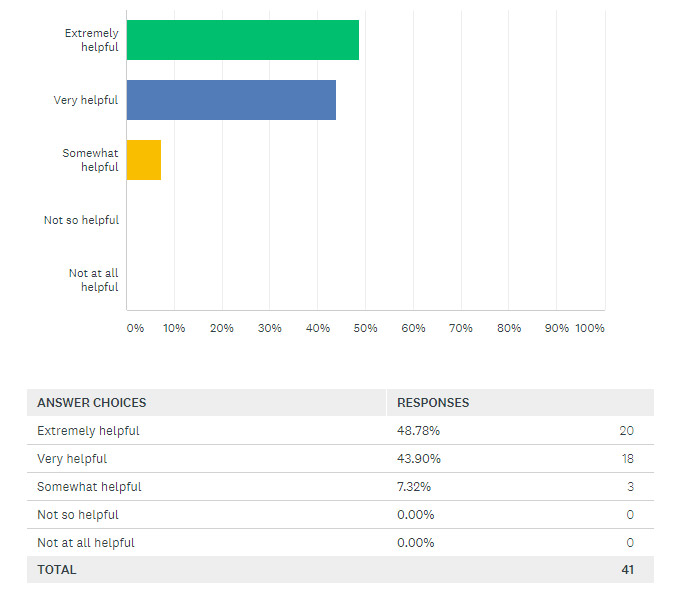 Q2) Would you say that your appointment was…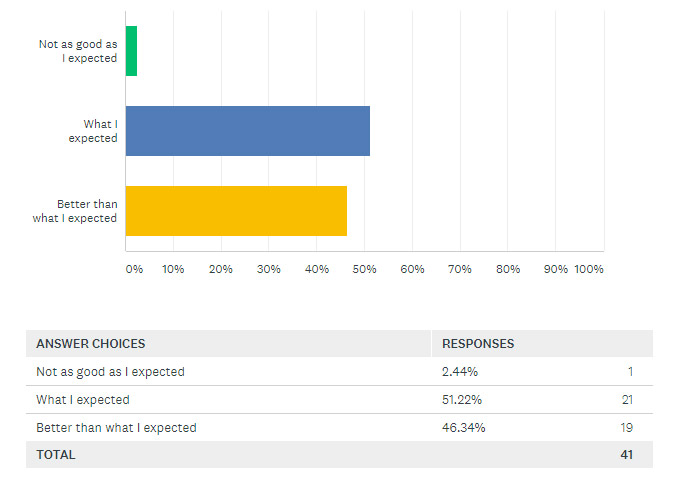 Q3) If you had any questions or concerns about the problem you are experiencing, did you feel they were answered?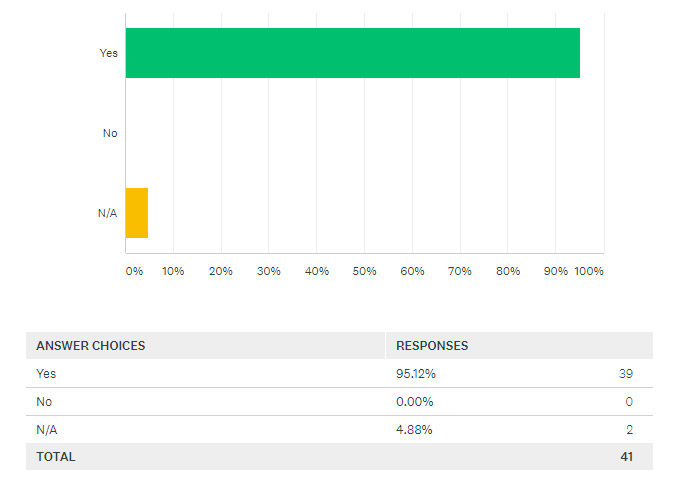 Q4) Do you have any suggestions as to how your appointment could be better?
"Clearly video session physiotherapy is not an optimal format to hold the appointments, and something which would likely take Kate a few moments to understand in a physical meeting may take a little more time and some fiddling around and balancing of the camera from my part! But I certainly dont come away thinking I am not getting the help I need. Generally I am as satisfied as I could hope to be with this format and ultimately I am seeing progress so I guess that is what matters!"
"Well, obviously in person would be better and easier – but considering the circumstances it was very good, all questions answered thoroughly and very helpful"
"no, it was great, thank you"
"No, It ticked all the boxes, whilst we cannot meet face to face"
"I don't think there is any substitute for face to face with certain issues, but for follow ups and matters that can be dealt with by discussion, it works well."
"It's great to have the continued support especially with the suggestions for the use of things I already have at home (eg the gym ball) so that's been really good. I feel that my muscles are missing the hands-on work (from the massage or acupuncture) though..!"
"Excellent appointment, assessment felt just as thorough as if it had been in person and I don't feel the diagnosis or plan put in place would be any different if we had met. Glad I didn't wait and keep suffering/making it worse until the end of lockdown!"
"No. It was really good. In person, the communication is a bit more natural. But it worked well."
"The video service worked very well and it was excellent that I could continue my recovery from surgery during this challenging period. I do think it worked well because I was using a laptop and could easily pick it up to show my physio my knee. I believe it would work equally well with a tablet, but clients using a desktop computer may struggle to show the physio close-up their injured area. One area for improvement is the appointment emails need to be updated so that they don't mention Skype. I totally forgot that we weren't using Skype, so set it all up and then saw that I just needed to use an URL. It was great to hear that techniques such as strapping could be taught through the video appointment. All in all, the video service is a fantastic offering which worked very well and allows me to continue my recovery"
"No – very impressed with my appointment"
"None really. All good, although at some point a face to face would be beneficial I think so Kate can see progress and physically examine my back and problem area to ensure we are heading in the right direction. Would certainly be happy to have interim Zoom apptmts even after lockdown."
Get Your Free 10 Minute E-Consultation
Telephone and Video Consultations are available if you are self-isolating. Visit our book online page to find out more.