Post Natal Pilates
Pilates focuses on building up your deep abdominal muscles and pelvic floor muscles which will have been stretched during pregnancy.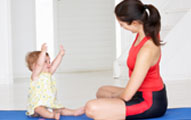 After about 6 weeks you will be coming to terms with the sleepless nights, and probably just about managing to have a shower before lunchtime, so now it is time to do some gentle exercises. Pilates is safe and well recommended after birth, however if you have any concerns about whether you are fit and ready to start some physical exercise please consult your Consultant or GP.
Pilates focuses on building up your deep abdominal muscles and pelvic floor muscles which will have been stretched during pregnancy.The classes are also a good way to meet other mums, with whom you can share your thoughts and experiences! They definitely help you to reduce anxiety and depression.
Class Times
Wednesday
3:30 pm – 4:30 pm
Nadiya
Thursday
2:00 pm – 3:00 pm
Susana
Prices
Single class booking
60 minutes
£13.00
Block booking
6 sessions
£72.00
Block booking
12 sessions
£132.00
If you buy a 6 class package – it has to be used within 8 weeks; a 12 week package has to be used within 16 weeks.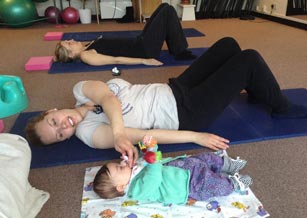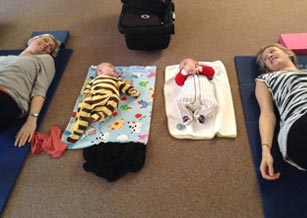 The Experts…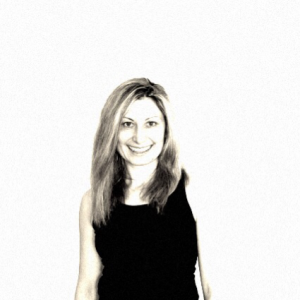 07891 641851
enquiries@prophysiotherapy.co.uk
I discovered Pilates several years ago after suffering from lower back pain. After several lessons I was amazed at how quickly Pilates made an improvement to my back, posture and body.
It was whilst having lessons myself I was inspired to find out more about how Pilates worked so effectively for me, and as a consequence of researching into Joseph Pilates philosophy and methods, I decided to qualify as a Body Control Pilates teacher myself.
I am qualified with Body Control Pilates as Level 3 Matwork teacher. Also I have undertaken additional training for teaching Pilates to older people, pre and post natal and to children.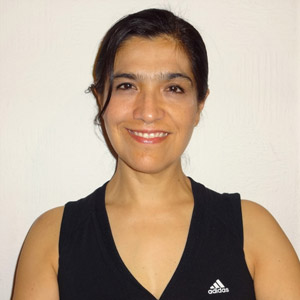 020 8879 1555
Susana started practising Pilates to manage the stress produced by tight deadlines in her previous career as a designer. She became passionate about the benefits that Pilates can bring to everyone's everyday life and, as a result, she decided to become an instructor 12 years ago. Since then she is pleased to witness the positive impact she causes on the people who follow her teaching.
Susana has got a Level 3 Pilates Mat and equipment certification from a school with high standards in the teaching of the classical approach to Pilates. With her training, she is qualified to teach ante-natal, post-natal, older adults and rehabilitation. She also has got certifications in Modern Pilates in the use of props like resistance bands, balls, foam rollers, magic circle and smart bells, etc.
Susana believes that by giving attention to their bodies, people can accomplish both their professional and personal goals more efficiently.