Susana Ceballos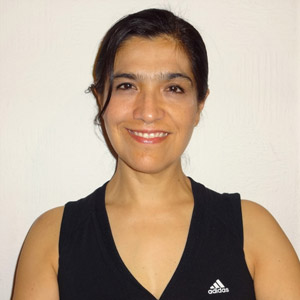 020 8879 1555
enquiries@prophysiotherapy.co.uk
Services
Susana started practising Pilates to manage the stress produced by tight deadlines in her previous career as a designer. She became passionate about the benefits that Pilates can bring to everyone's everyday life and, as a result, she decided to become an instructor 12 years ago. Since then she is pleased to witness the positive impact she causes on the people who follow her teaching.
Susana has got a Level 3 Pilates Mat and equipment certification from a school with high standards in the teaching of the classical approach to Pilates. With her training, she is qualified to teach ante-natal, post-natal, older adults and rehabilitation. She also has got certifications in Modern Pilates in the use of props like resistance bands, balls, foam rollers, magic circle and smart bells, etc.
Two years ago, Susana started a project with children. By practising Pilates kids can obtain body awareness which would help them to prevent body posture issues. Kids Pilates in Action delivers after school classes in schools, exercise venues, Pilates studios and privately.
Susana believes that by giving attention to their bodies, people can accomplish both their professional and personal goals more efficiently.