Sarah Healy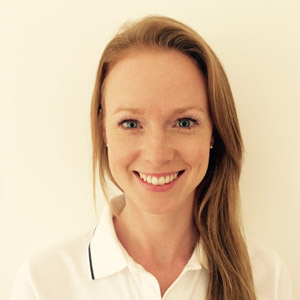 020 8879 1555
s.healy@prophysiotherapy.co.uk
Services
Sarah qualified in 2011 from Oxford Brookes University with a First Class Honours in Physiotherapy, and she concurrently completed a Sports Massage Diploma.
Since qualifying Sarah has worked in the NHS and Private medical sectors within the UK and with local football and rugby teams. Sarah particularly enjoyed her time working with a ski physiotherapy company in France and with a Pilates company in Cape Town. She is well travelled!
Her broad experience has enabled her to gain valuable knowledge of the assessment, treatment and management of patients with a variety of neurological, respiratory, orthopaedic and musculoskeletal conditions. Her area of clinical interest now lies in musculoskeletal physiotherapy where she adopts a hands-on approach to her patients' recovery. Sarah is a keen sportswoman herself and enjoys keeping fit and healthy. Her involvement in sports and exercise is where her rehabilitation foundations began.