Emma Tebbutt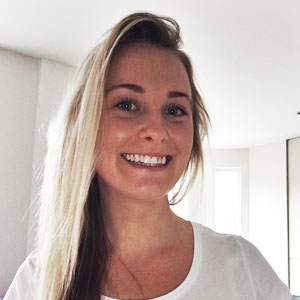 020 8879 1555
e.tebbutt@prophysiotherapy.co.uk
Services
Emma graduated from the University of Sydney with a Masters of Physiotherapy in 2014 after previously completing a Bachelor of Exercise Science in 2012.
Since graduating, Emma has had experience in the Australian public hospital system where she saw patients in a variety of medical wards such as Orthopaedics, ICU, Rehab and various Surgical wards. This has given her an excellent medical background to her area of clinical interest, Musculoskeletal Physiotherapy. She has a specific interest in Lower limb injuries – from Runner's knee, patellofemoral knee pain and recurrent ankle sprain. In addition, given her hospital background in Orthopaedics, Emma also enjoys post-operative rehabilitation of arthroscopy patients as well as Total knee and hip replacement patients. Throughout 2014-2016 she was the team physiotherapist for a variety of sporting teams in Australia such as basketball, rugby union and football teams.
Emma's passion for staying fit and healthy helps drive her motivation to get her patients back to optimal function and wellbeing.
During her spare time you'll find Emma in the gym, cooking or exploring her new surroundings in London.